Is Your Small-Business Appearing Online to the Members of Your Local Community?
Residents of the areas near and around your business are your most prospective clients. They are also the most likely regulars or repeat-visitors. In this article, you will learn the benefits of optimizing your website for local web searches to reach this prime client population. You will also find 6 helpful tips on how to do it so you can start generating new leads and growing your business.
First Things First – What Is Local SEO?
How many times a day do you find yourself searching the web for a quick answer to an unexpected question? How often do you find what you're looking for on the first try? Search engines have the responsibility of delivering fast, relevant results to your search query. If you really think about it, search engines have enormous amounts of information to filter through. How do they manage to get you the results you want?

Suppose you searched for information on how to fix your malfunctioning refrigerator by typing "broken refrigerator."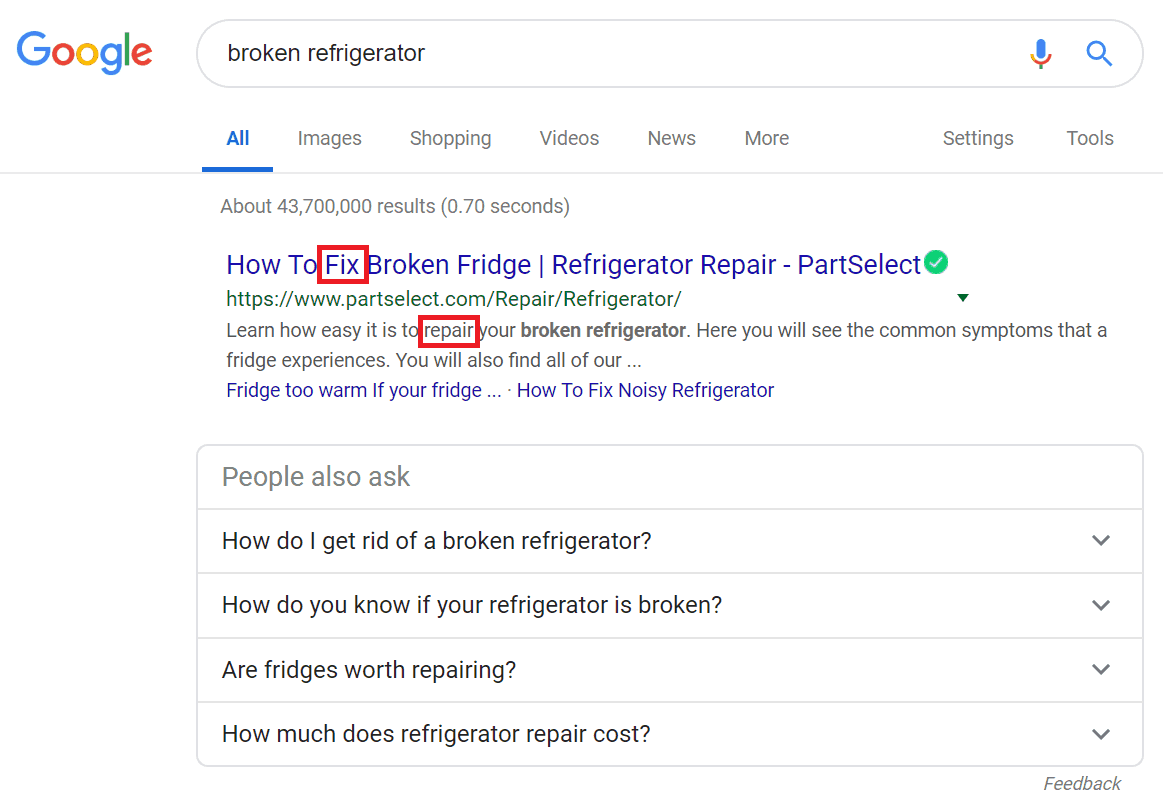 A search engine is smart enough to yield results on how to fix your refrigerator, or where to find a quality repair man, despite the fact that you never used the words "fix" or "repair man." This all comes down to a business' use of Search Engine Optimization, or SEO.
Simply stated, SEO is the process that drives organic traffic to your webpage. By using headlines with frequently searched terms, using the right language in your content, and managing other easily workable details, you can significantly increase your chances of appearing on that first results page.

Local SEO is a more refined version of optimization that focuses on how your business ranks for people who are searching in or near your geographical area.
Why Do I Need Local SEO?
If your business is not appearing in search results, the top local listing may be your competitor's. Prospective customers want to know if you have what they need, where you are located, and what other customers have said about you. If that information never comes up, most people do not search again to see what the search engine missed the first time.
If you are able to build a solid local SEO strategy, your business will be in that coveted results page.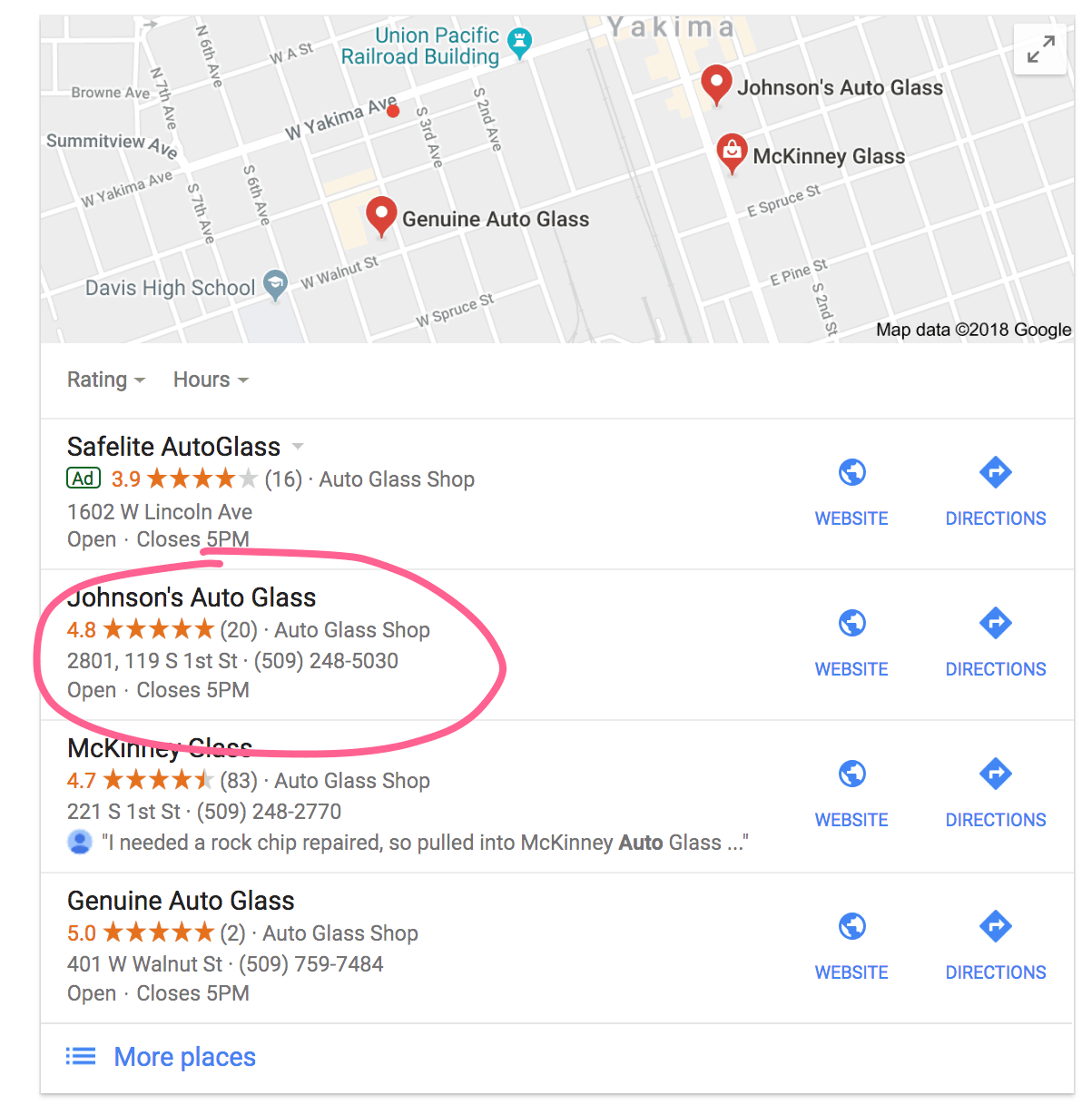 Six Tips to Ensure Your Small-Business Website Ranks Well Locally:

Optimize for Proximity: People Look for what is close-by. Make sure the content of your site includes the names of the cities or regions your business services. Simply including the names can pull your site onto pages when a user's search is based on location, e.g. "food near me" or "food in Garden Grove."
Take Advantage of "Google My Business": For a brick-and-mortar small-business, it is crucial that your customers know where to find you. The easiest way is to Google the name of your business and click on the prompt under your listing that asks: "Own this business?" From there, you can follow steps to verify your business details so Google knows what kind of business you operate and where customers can find you. For more detailed information on optimizing your Google My Business listing, read here.
Mobile Friendly and Intuitive Navigation: Make it easy for customers to navigate your page and to contact you. Web searches are increasingly performed through mobile phones. Construct a mobile-friendly version of your site to improve user experience or test your existing mobile-friendly platform.
Earn Inbound Links to Your Site: Having a link to your site on credible web pages is a big piece of the Local SEO puzzle. If other local businesses or associations are vouching for you, Google considers your business more credible. It is also a great way to make your name known and establish trust in your community.
Ask Your Customers for Reviews: Google and Yelp reviews are not only great for further rapport building, they bump your site up on search results. We've written an informative article about how to go about acquiring reviews. Check it out here!
The Social Media Advantage: While your business social media accounts won't solve all your search engine ranking problems, they certainly will help with consumer engagement. Nurturing that customer loyalty will enhance the digital presence of your small-business.
These tips are all relatively fast and easy solutions to optimize your website for the local community. Most of them require little more than a few minutes of your time, while a few others require more in-depth work. They all, however, are your ticket to getting through the search engine algorithms that display your business to potential customers.
This is a hurdle many small-businesses owners struggle to overcome, but you can! Invest some time in Local SEO and start reaching the people who are most likely to frequent your establishment.