Increased search traffic means more business.
Your company has a great website and it's pretty decent looking. Maybe you've have it for a while now.
But nobody is visiting it.
You get a few hits a day, but hardly any new customers. You've been promised great traffic and hundreds of new leads by that fly-by-night consultant, but nothing is working.
Is it time to give up the website?
We don't think so.
With some changes, some strategic thinking and a lot of hard work, you can move your website up the rankings so it shows up in Google search results. This process is called search engine optimization. It's hard work, but it's worth it.
You may be a local small business or global company, but our SEO packages are meant to translate to new business leads for your product or service.
We help your website and business information show up in front of the right people
Increased Website Traffic

Top 3 in Local Search

Grow your Trustworthy Reputation
Small business owners need SEO. Googling is the #1 way people will find your website. Search often brings in more visitors than social media, emails newsletter, etc.
But just showing up isn't enough, we work our tails off to get you to the first page of results and identify the things that are keeping people from clicking on your listing. We can help.
Our SEO Process
Find your Baseline – We use our premium tools to gather accurate information on your current SEO state
Chart the Roadmap – We run an extensive initial checklist and build an SEO Roadmap based on your audit.
Grow your Business – We monitor your metrics, and do monthly work to grow your incoming leads.
More Phone Calls

More People finding You
Here's what our Service can include:
Website Audit. To make changes we have to understand what's going on with your site. We use our audit tools to show us the highest impact changes we can make.
Keyword Research and Planning. We do a deep dive into your niche, audience and location. We identify the most relevant key phrases with the most search volume and begin to optimize your site with those highly valuable phrases.
Website Optimization. We work with you to make simple technical changes to your site that can have big impact. Clear messaging, visable call-to-action and technical adjustments for speed.
Technical SEO. We're masters at using tools like SEranking, Screaming Frog and Google search console. If those words don't make sense, just know that we're doing everything we can to remove technical issues (broken links, sitemaps, bad redirects, etc that are making the search engines grumpy.
On Page SEO. We work through your content to optimize pages, posts, title, images and more according to your highly targeting keywords. Don't worry we'll hold your hand all the way.
Citation Management. We'll help you find all the online profiles that your company needs to keep up to date to make Google happy.
Monthly Reports. Monthly reports will wing their way to your inbox. You'll see progress over time starting with baseline numbers and updated every month. Along with the numbers you get a list of work we've done and adjustments we'll make based on the numbers analysis.
---
But does it actually work?
CSC Machine was a brand new business initiative by our friend CSC Building Systems. They sell giant machines that fabricate metal.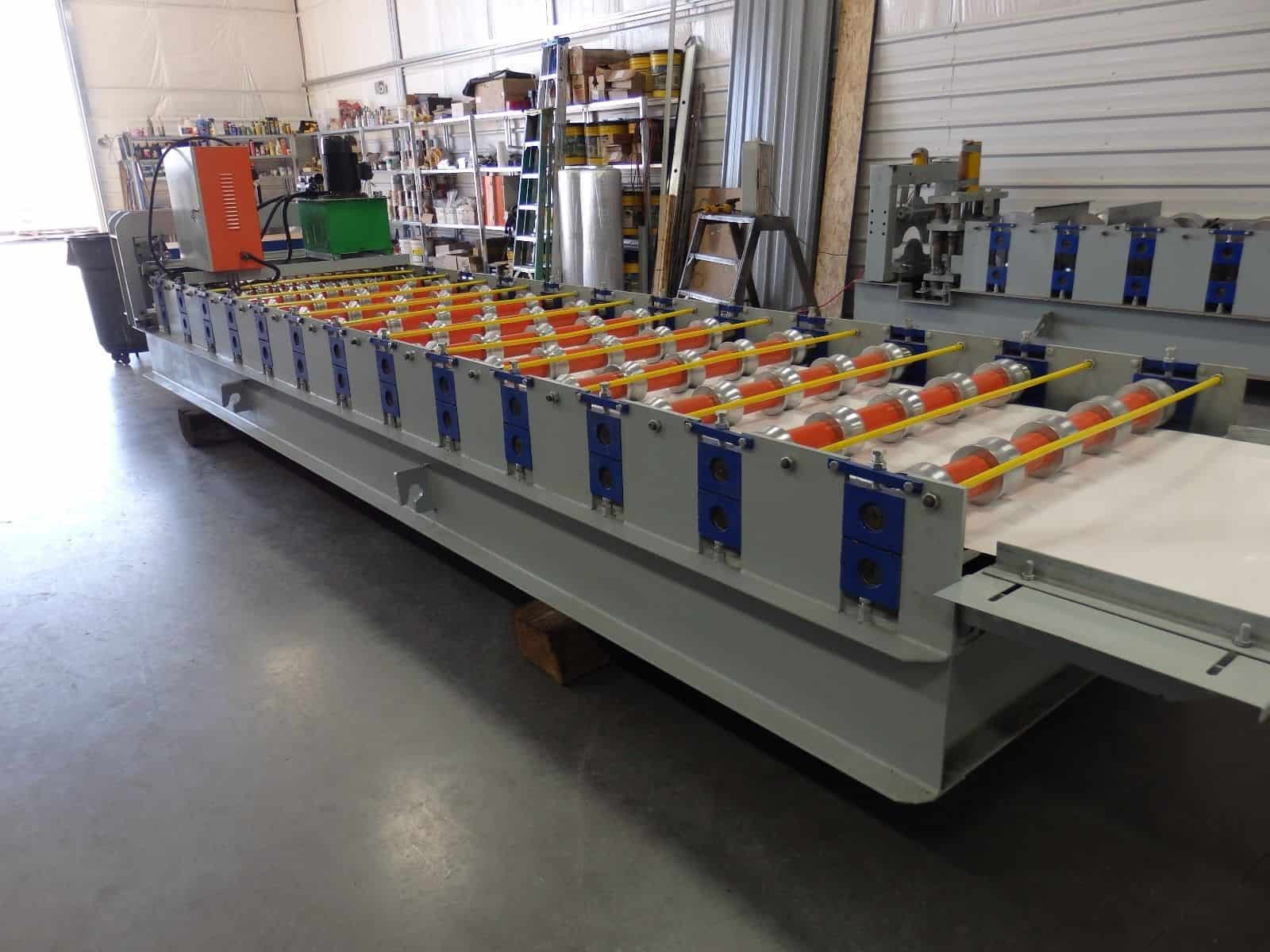 We ran an initial baseline audit, which included identifying their competition. Our work revealed a niche that was getting significant search traffic with lots of market space for them to enter in.
Over the course of the 6 months, our efforts paid off. Cscmachine.com received more traffic, better keyword ranking and higher search results…which resulted in more leads for purchasing their machines.
Started with 94 keyword ranked and ended with 320 keywords ranked
Ranking in the top 5 for 19 keywords and in the top 20 for 55 keywords
More than doubled the clicks and calls to their business
"Thanks for checking in…we're seeing an increase in leads contacting us for machines!" -Ron Curfmann at CSC Building Systems
---
SEO Package Options
*pricing per month
Standard
Best for local businesses looking to expand online presence
$495
$200 Setup Fee
Cancel Anytime
SEO Foundation Checklist (1st Month)
Keyword Research & Analysis
Up to 20 keyword tracked
Premium SEO Plugin
Technical Optimization
Local Search Optimization
Content Optimization Recommendations
Live Reporting Dashboard
Monthly SEO Report and Analysis
Get Started
Premium
Best for large sites with lots of content
$795
No Setup Fee
All Standard package features
Up to 50 keywords tracked
Competitor Tracking
Content Optimization Done-for-you
Reputation Management
Backlink Growth
Get Started
Frequently Asked Questions
How long is the commitment for SEO work?
No contracts and you can cancel at anytime before your next billing cycle. However, we ask companies to plan for 6 months to get the most value for their money. This allows us to monitor trends and seize the right opportunities.
I've been burned by SEO companies overpromising, will this work for me?
We always promise low results (with hope of delivering high) as there are so many factors that influence successful SEO (industry, competition, niche, keywords, etc.) that are out of our control. However we have a high client retention rate and have case studies to back up our work.
Do you have references?
Absolutely, just let us know and we can give you contact information for some clients that we've worked with.
What is the first step?
Explore if this service is right for you by scheduling a strategy session with Matt below, or get started by filling out our project intake form so we can evaluate your project and make sure our team can provide real value to your business or organization. Then we move forward with a proposal and website/SEO roadmap!