A monthly search engine optimization service with pathways specifically for small businesses to climb the rankings.
Search Engine Optimization (SEO) is the engine that increases the visibility of your website and grows your business
Sure, your company has a great website, but the reality is that without proper settings and strategy, it's just a beautiful brochure that the right people are unlikely to find.
Our SEO sevice takes a comprehensive looks at your website and online presence and helps you choose the right path forward.
We can help you increase your website's online visibility by optimizing it for highly targeted traffic that will help grow your business.
What are the three main SEO Pathways?
Our pathway pricing (choose 1 or more) allows you to easily combine services, save money, and get a better return on your SEO investment. Choose one (or more) pathways to work on each month.
How does the SEO service work?
How much does the SEO service cost?
Our pathway pricing allows for you to easily combine strategies to save money and ensure a solid return on your investment. Don't forget, there is a $350 one-time Onboarding and Analysis fee that covers the first two weeks of service and then your monthly fee kicks in.
To get started fill our our project inquiry form and we'll schedule an introductory call with you to make sure we're the right company for you.
Single Pathway
Choose any 1 pathway, with the option to change pathways after 3 months
$495/Month
Get Started
Two Pathways
Our most popular option for small businesses
$945/month
Get Started
Three Pathways
Best for larger sites with lots of content
$1395/month
Get Started
SEO is confusing, can you explain it?
Search engine optimization is a combination of strategies designed to help your website be deemed worthy of ranking high in search results for the most relevant and search terms that are searched the most. Bottom line? It's the art of getting your website more relevant, qualified organic traffic that is ready to purchase your products and services.
Why is SEO important?
Phone books are irrelevant. 80% of us use Google instead. You may be a local small business or global organization, but appearing in search results gives you the best chance to increase your website traffic in a way that will grow your business in a sustainable way.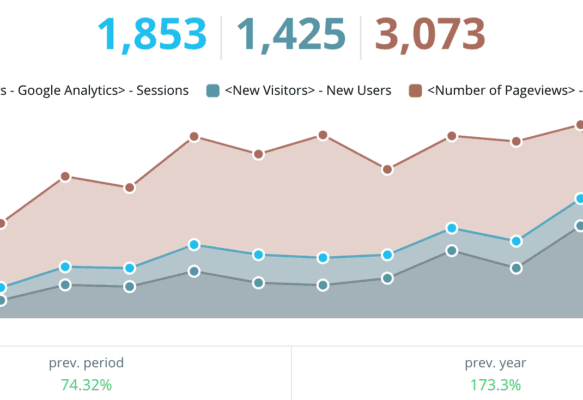 Details about the Center Street Digital SEO Service:
Onboarding and Analysis
With each path the first two weeks are the same with a flat rate of $350 no matter which path (or paths) you choose. This includes a COMPLETE website audit that covers things like existing content, SEO performance, security, maintenance, etc..
This is required to be done up front because it removes some of the general health barriers that can keep your site from success and it allows us to set the benchmarks for measuring success along the way. This is a one time fee and you'll never be charged again.
Content Creation Pathway
If your website is under 10 pages it means your website has "thin" content. While certainly any website presence is better than none, a huge opportunity is to create strategic and keyword optimized content that makes sense for your business.
We'll start by doing tons of research to identify the most searched keywords and phrased that are searched for by your ideal customers. We measure how how hard those phrases are to rank for and with that data, we create optimized content that is will let Google know you're a valuable resource for search results.
Each month you can receive up to 2,500 optimized words of content. We can do one long article or break it into up to 4 articles. We work with you to decide the best strategy that fits your audience.
We'll then add them to your website with optimized settings and you're good to go forth and tell the world!
Link Building Pathway
Link building is all about how to get others to link to you and as a result increase your domain authority. A high level of authority for a website means Google thinks it's a more valuable resource and pushes it up the rankings.
We perform monthly outreach to build a network of high authority websites that link to you. Once those links are completed, your authority in your industry space grows and you're more likely to charge up those search rankings.
On-page SEO Pathway
If you're not sure where to start and have no idea how optimized your site it, this is the spot for you.
With this pathway, we take a deep-dive into the existing website structure, content and behind-the-scenes data that Google is looking at. Sometimes it looks like a lot of little tweaks and other times it a major overhaul of how things on your site are structured.
Monthly Reports.
Monthly reports will wing their way to your inbox. You'll see progress over time starting with baseline numbers and updated every month. Along with the numbers you get a list of work we've done and adjustments we'll make based on the analysis of the numbers.
Frequently Asked Questions
How long is the commitment for SEO work?
No contracts and you can cancel at anytime before your next billing cycle. However, we ask companies to plan for 6 months to get the most value for their money. This allows us to monitor trends and seize the right opportunities.
I've been burned by SEO companies overpromising, will this work for me?
We always promise low results (with hope of delivering high) as there are so many factors that influence successful SEO (industry, competition, niche, keywords, etc.) that are out of our control. However we have a high client retention rate and have case studies to back up our work.
Do you have references?
Absolutely, just let us know and we can give you contact information for some clients that we've worked with.
What is the first step?
Explore if this service is right for you by scheduling a strategy session with Matt below, or get started by filling out our project intake form so we can evaluate your project and make sure our team can provide real value to your business or organization. Then we move forward with a proposal and website/SEO roadmap!