Search Engine Optimization is complex and time consuming, and yet it's one of the best and most effective marketing tools available for small businesses. There are so many ways to optimize your developing website, that sometimes it's difficult to know where to begin.

For this reason, we've gathered some of the most common SEO mistakes to guide you in your work. No matter where you start to tackle your small-business SEO strategy, avoiding these mistakes will significantly improve your overall game plan.

1. Not Allowing for Optimal Crawlability
Google has an extensive database of web pages waiting to be pulled up by a user's online search. Sites are visited by digital robots, also known as spiders, that scan each page for different links and follow them to their destination. This is known as "crawling," and it allows the search engine to index your content in the right place so it can quickly retrieve it when needed.

Web page crawling is necessary to drive traffic to your website. The trick is to make sure that Google is storing your information in the right category. The best way to accomplish this is to submit a sitemap. Before we get into that, however, let me show you a quick and simple way to test how Google is reading your site.

Yoast.com recommends entering the following into the Google search bar: site:[yourdomain].com. You can use the number of results to roughly guage whether or not your site is being accurately read. For example:

Yoast.com explained the following principle: If your site consists of 5 pages, but Google returns 5000 results, or vice versa, there is an obvious issue with how your site is being read. It would be wise to take advantage of Google Search Console, of an SEO plugin from tools like SEOPress or Yoast, or even to enlist outside help for assistance correcting an issue of this size.

Another tip would be to use a tag on your page to make sure spiders are not indexing certain pages. This is useful if you have pages that are showing up in search results when they shouldn't. Common examples are e-commerce cart pages, or image thumbnails.

2. Incorrectly Submitting Your Sitemap to Google
As we mentioned earlier, submitting a sitemap is a great way to ensure that Google is accurately reading your site. This is an ideal starting point, especially if you only have 10 minutes or so to spare. If you have not already done so, Google Search Console has a help page that can teach you how to build and submit a sitemap. Again, WordPress plugins like SEOPress and Yoast make this process very simple.


If you've already checked "sitemap submission" off your list, and you're ready to take your technical SEO to the next level, it's time to review your work for errors. With an hour or more on your hands, you can use Google Search Console to look for any red flags. An example would be if you included "noindex" URLs in your sitemap. If Google bots are not allowed to index a certain page, it should not be in your sitemap at all. Considering that each sitemap has a URL limit, it would be prudent not to waste a URL slot on a page you don't even want indexed.

You will also want to direct bots to the highest quality pages of your site. These are the pages that contain unique content, engaging graphics, and that prompt interaction from your site visitors. They should also be your most optimized pages. If you allow the bots free-reign, they might allow low-quality pages to determine where your site ranks.

You can find more guidelines, provided directly by Google, on their support page.

3. Forgetting About Image Optimization
Many small-business owners operating their own websites are not aware that even the image file name should contain their keywords. Including relevant terms and optimizing image size for faster page loading will simultaneously tell search engines more about your site and improve user experience.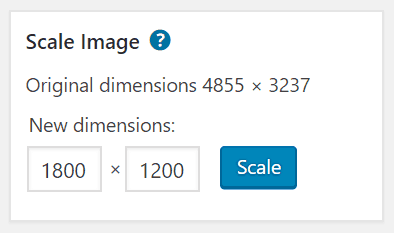 Be careful of one major thing when it comes to your images. Search engines are scanning your text and cannot read any text that might be included in your images. You might have a page full of incredibly informative and useful images, charts, graphs, and screenshots, but you need to define them in written form. Not only will it help your site visitors make sense of the visuals, it will let search engines know more about the content of your web page.

4. Neglecting Existing Content
We've talked about a few of the technical aspects of common website SEO errors, but this one is purely about content. Do you have old content that performed really well when it was first released? Why not revive it with a fresh look and updates to the information? This is an incredibly neat trick if you think about Google's method of searching for information.

A small-business website that is just starting out is going to have a more difficult time competing with pages that are much older. Older pages simply have the advantage of time. Google uses time as a way to measure authority in a subject. Typically, the greater the seniority, the higher that page will rank.

If you refresh an old page, the value of the URL remains while you gain a more complete and accurate piece of content for your site. Don't forget to add a quick note to your work that tells people when it was originally published and when you made your update.
Making the Most of Your SEO Practices
We have hardly scratched the tip of the SEO iceberg, as there are many more ways to clean-up your strategy. It is important that you do your research to gather more information about some of the more complex mistakes. As always, we are here to help. Feel free to browse our other blog posts to learn how to get started on SEO for your small-business and what you can do to optimize your site for local listings.