What are WordPress Themes?
Simply explained, WordPress themes are website designs that are either ready-to-use templates, or bare-bones designs that allow users to build a theme for themselves. Divi, by ElegantThemes, offers up those complete designs. The aptly named Genesis, by StudioPress, is the framework that allows for greater creative freedom.
In your quest to find the right website builder, you may have heard that a custom site is the only way to go for small-business success. We're here to tell you why WordPress templates are giving custom-built sites a serious run for their money. If you haven't considered a WordPress theme, take a moment to learn about this powerful tool!
WordPress Themes are Equipped with SEO Tools
Perhaps the best thing about using WordPress designs is that, for a fraction of the cost of a custom site, you get the capability for lead generation and business growth! Just by using WordPress, your website is set up for basic SEO optimization. You can refine that optimization further by adding a variety of compatible plugins. Take a look at just some of these plugins below: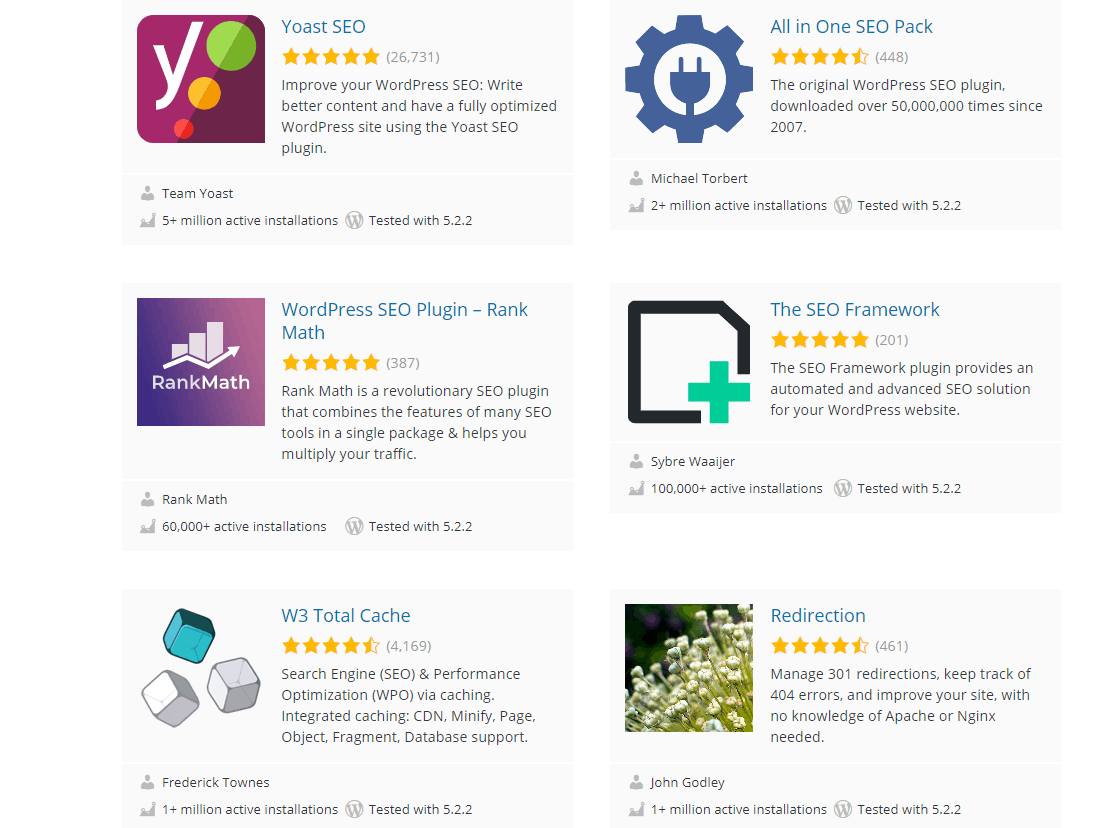 It's Easy to Refresh the Look of Your Website
To keep up with the latest trends, most websites get a makeover every 2 to 3 years. Having access to pre-made templates makes it easy to apply new styles and immediately get an idea of how it will look and feel. With WordPress, you have the advantage of access to hundreds of options, with new ones added weekly!
Most custom websites boast customization as a huge factor in deciding whether to use a template or hire a professional web designer, but with a pre-built template like Divi, Beaver Builder, or Genesis, you harness the freedom to customize almost any look for a WordPress site!
The variety is so good, there are even designs that cater to beginners. You don't have to be afraid that designing your website is an impossible undertaking. The thumbnail sample of the overall style also lets you start to visualize your concept before you put in a moment of your precious time.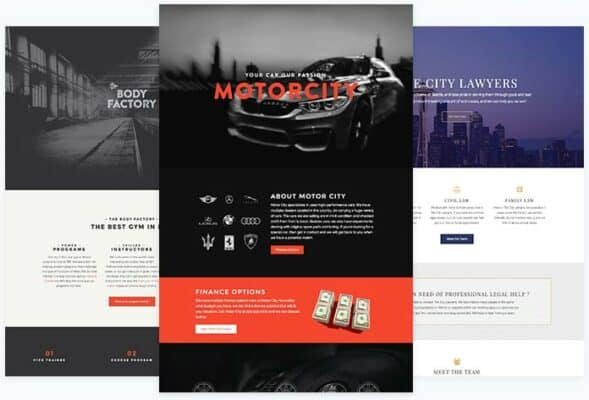 WordPress Websites Grow with Your Business
These templates are so easy to update as your business changes to meet new demands, reach different demographics, or expands in the products or services it provides. How easy? You can actually "bulk edit" multiple pages of your site at one time.
Managing your content is also painless when you have the ability to plan drafts, see the revisions you've made, and schedule when you want them to go live. You can work with multiple people on a project or page and have the option to view what changes they've made. You can even grant different user permissions to customize their access and the type of contributions they're allowed to make to your website.
If you want to delve even deeper into making your website all it can be, a seasoned digital marketing strategist can make your website buzz with the generation of new business leads. Just because it isn't a flashy custom-made website built by an expensive web developer, doesn't mean your site can't compete. You just need the right tools and support.
It's Easy to Add a Website Care Plan
A professional template paired with a website care plan is the most strategic way to get the best return on your investment. You don't want to invest in a great website, put hours of your hard work into making it exactly what you want, and then leave it vulnerable to cyber security threats. Protecting your investment is as important as the creative task.
We love WordPress as a solid, well-built foundation for businesses. We even use it for our own! From experience, we know that it is effective, efficient, easy-to-use, and well-priced. Because we're so familiar with it, we also know how to best care for it. Shameless plug incoming. In all seriousness though, we really do offer some of the most competitively priced website care packages you can find. Feel free to take a look!
You CAN Do It
Website design shouldn't be overwhelming, and with the availability of hundreds of beautiful and easy-to-use WordPress templates, it is easier than ever to get your small-business online.
As you piece it together, don't forget to use images to enhance your website's visual appeal. You can read more in our blog post on Why Great Website Images Matter for Your Small Business. Once you've got a site you're happy with, it's time to start showing it off! Pick up some promotion ideas by reading our post, 6 Ways to Promote Your Website for Free.
Thank you for reading! Please feel free to share your experience with WordPress templates in the comments below!