The Brief
Assurance Health & Counseling Center is a new Direct Primary Care clinic in Yakima, Washington. They are taking a broken health care system, innovating and now offer an amazing service that is growing like crazy. Assurance hired Center Street to care for their website and manage their digital marketing efforts. Our primary goal was to generate new members for the clinic as well as provide the information they need to make strategic decisions and monitor their ongoing digital efforts.
The Approach
Leveraging our full marketing service, we did a full audit of their website and online presence, charted a roadmap and began to execute on the priorities. We looked for quick wins over the first 3 months and then began to develop a long term strategy to build a lead generating foundation that will last for years to come.
Some of the tactics we've worked on for Assurance include:
Comprehensive SEO and local search marketing strategy
Messaging clarification
Citation management
Reputation management
Social Media management
Webinar funnel
Email campaigns
Website conversion optimization
The Results
Incoming phone calls from search results have jumped from an average of 75 to 175 per month
Average keyword ranking has lowered by almost 50%
Increase in pageviews, users, listings views and more!
Number of online reviews has grown from 14 to 31
Assurance is has grown from about 900 members when we started to almost 1400. They've hired a second doctor and are looking for a third as they've had to start a waiting list for members!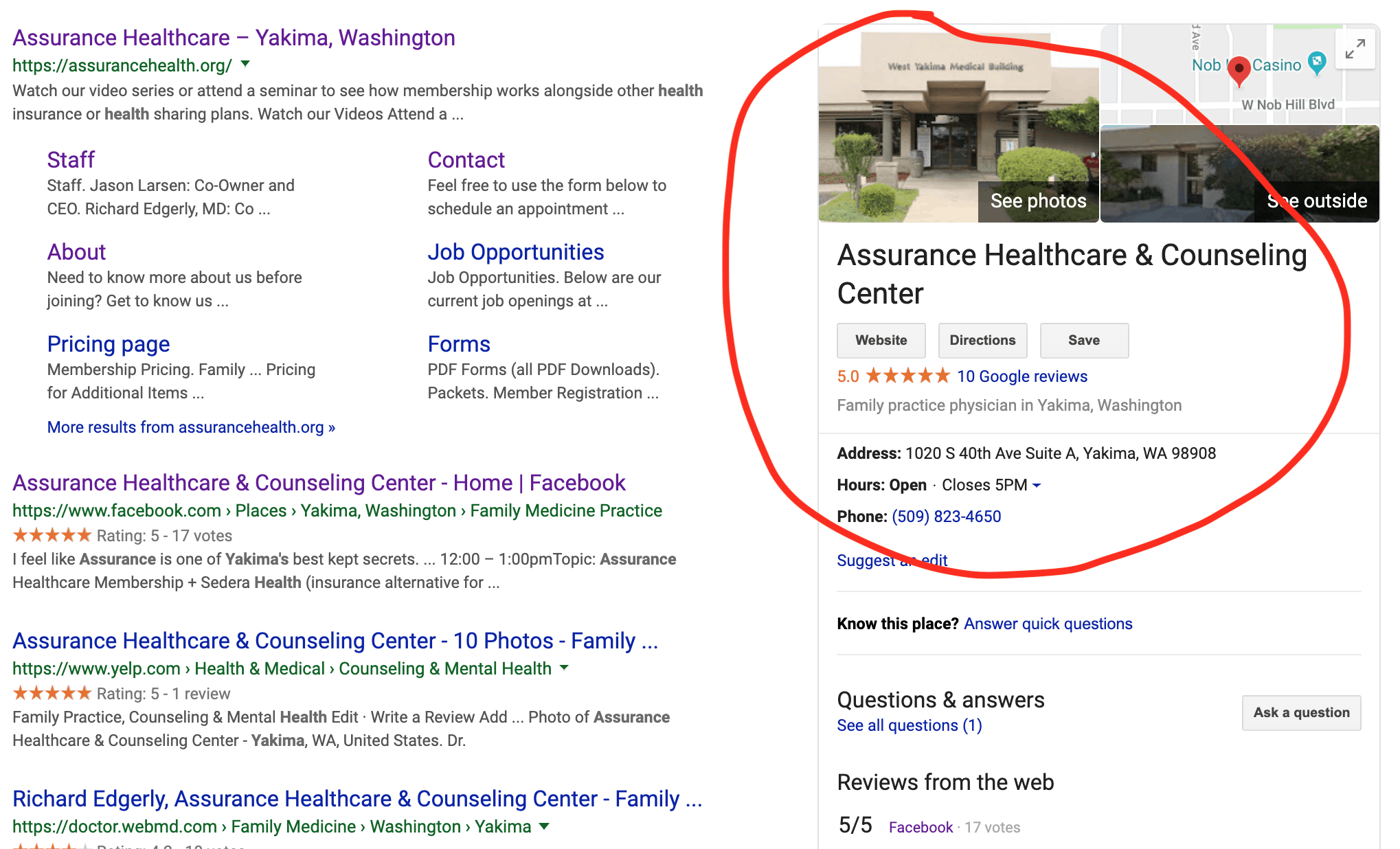 Every month they consistently generate phone calls and inquiries from their website, search presence and online marketing. We are privileged to get to partner with Assurance in bringing a new healthcare experience to their community!