The Brief
Johnson's knew they had a great product and the best service in town. They came to us looking for a new marketing service that would help generate new business. They had used various silo'd marketing services including an expensive Google Adwords retargeting service, but were frustrated with how limited it felt.
A custom digital marketing package that included Search Engine Optimization, lead generation and social media management was a perfect fit for them, cheaper than their previous marketing service, and provided a comprehensive service for their businesses.
They hired us to audit their digital presence, build a new website, leverage key strategies to target a younger demographic and generate more phone calls to their front desk.
The Approach
We took action and build out a roadmap for them that would generate ongoing business. The bedrocks of that plan included:
A website that helps browsers take action to call them.
Maximizing their online reputation as a trusted resource.
Generate more and more localized search engine traffic through poven lead generation strategies
The Result
"The only thing different we've done is hire you guys and we're the most booked out we've ever been" – Gabe Runge (Owner)
After two months of service Johnson's profile showed up on search listing 1,320 times and on Google Map listings an additional 567 times.
According to Google, the resulting actions taken by browsers to contact Johnson's are headed upwards!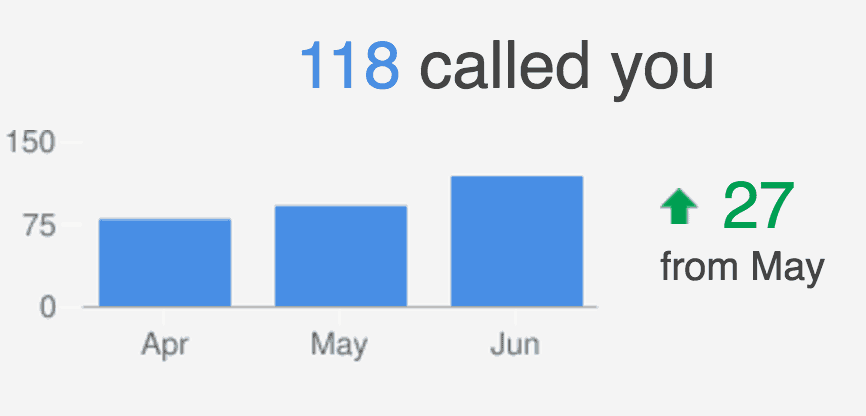 Johnson's turns about 80% of their phone call inquiries into customers. With an average customer value of $400, that's about $8000 of new revenue from Google search alone (and we're only in the second month of their service!).
*Update: 9 months in and Johnson's has hired a new windshield tech specialist for the first time in years!
**Update: 9 months Johnson's had 2.3K views in search this month. 1,000 more than month two.