It's a crazy world out there in 2020 and more than ever people are searching for goods and services online. When you search for something online, how often do you end up looking any further than the first couple of results Google gives you?
If you said "not very often"— you're not alone. Over 60% of clicks in search results go to the top 3 results.
And the second page of results? Forget it! Only about 4% of people ever make it that far (weirdos!).
Ranking high in search engines has become a fierce competition because companies know in order to get new customers online, they have to be in one of the top spots (or pay for traffic through advertisements). That's why we've taken the time to completely rework our SEO service this year. We now offer an SEO Content Pathway for small businesses that provides better value and increased SEO effectiveness.
There was a day in time when simply having a website would be enough for some traffic, but with around 500,000 new websites going online each day— that's no longer the case. In order to get traffic to your website from search results, you have to be actively optimizing for it.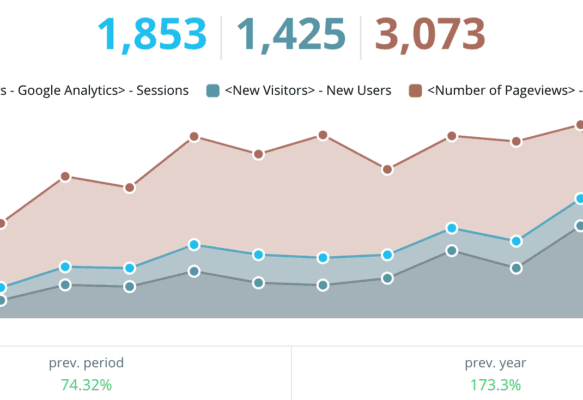 How Google determines its rankings involves over 500 factors— but one thing is clear: Google favors new, relevant, updated, and helpful content over all else. The websites that have current information that answers a user's question will always get favor from Google.
Which leads me to a question I have for you… How often are you producing new content for your website?
If you wish you had time to contribute more— I think I can help you.
We've completely reworked our SEO program and now offer a new Content Pathway that allows you to get a better return on your SEO investment. With this service, we produce 2-4 articles for your website each month— all based on researched topics your customers are looking for and completely optimized for search engines.
As your library of new content on your website grows, so will the opportunities for new, potential customers to find you online. The best part is, it will only require about 5-10 minutes of your time each month— we'll handle everything else:
Keyword / Topic Research
Search volume
Topic ideas
Content creation
Images
Publication
Our mission in developing this program is to provide you with a fully-transparent service that will make it easy to see all your deliverables and results each month.
Each month will start with a detailed plan of the work we'll be doing, and finish with a full report on the work that's been done, including how it's affecting your rankings and traffic on your website.
If we're managing your website already, we can hit the ground running right away. Pick a spot on my calendar here to discuss if this is right for your business.
Cheers!
Matt McComas (Project Lead @ Center Street Digital)