Claiming and verifying your Google My Business (GMB) listing is the very first step we recommend for every local business we work with in order to be found by customers. Here is a step-by-step guide (updated for 2020) that will help your answer questions about how to set up your Google My Business account.
Why set up a Google My Business profile? Research suggests that 50% of consumers visit a store or business the day of performing a local search, such as 'coffee shops near me', and that 80% of consumers lose trust in local businesses if they see incorrect information online. In addition, Google My Business is completely free to use. There are no premium options, and you have full access to the tool by simply setting up your page.
Should your business set up a Google My Business profile? Without a GMB profile, you run the risk of not showing up in search directories or on maps in your target area. You also lose the ability to collect reviews from your customers that can set you apart from your competitors and provide a search engine results bounce.
Here's how to set up your Google My Business profile.
Step 1
Head to Google My Business' create page and search for the name of your business. This will help you determine if you have set up a GMB page in the past, and if a listing already exists.
Assuming you don't find a listing for your business, click the 'Add your business to Google' link below.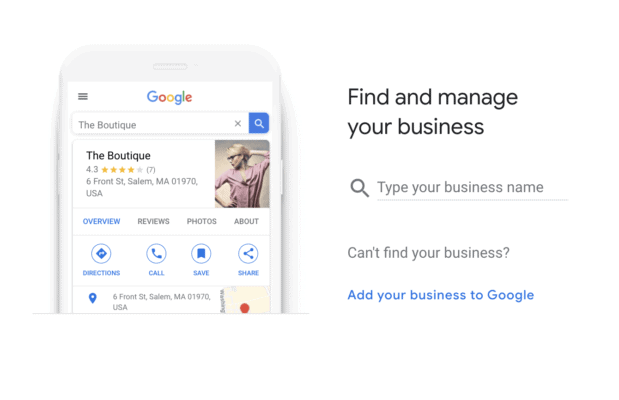 Step 2
Fill out your business name and choose the category that best fits your business.
It is important that you use your business's real-world name. Don't be tempted to stuff industry buzz words in your business name. Unnecessarily using keywords within the name could get your listing suspended.
When choosing the category that best describes your business, you will see a number of options populate, so select the one that describes your business best. If your business provides multiple services you'll be able to add more categories later on.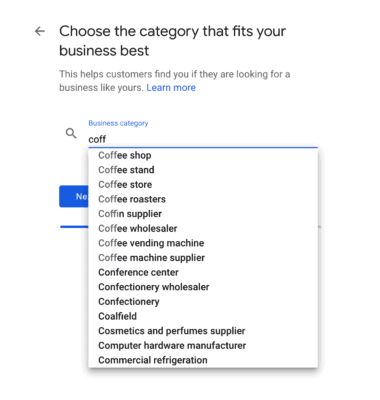 Step 3
Choose whether or not you want to add a physical location. If you have a storefront that is open to the public, you'll want to add the location here. This location will show up on Google Maps and Search when customers are looking for your business.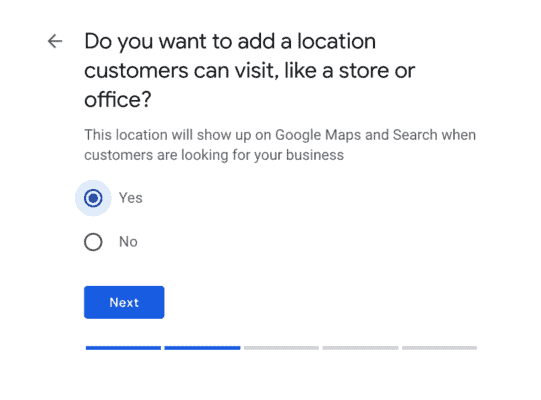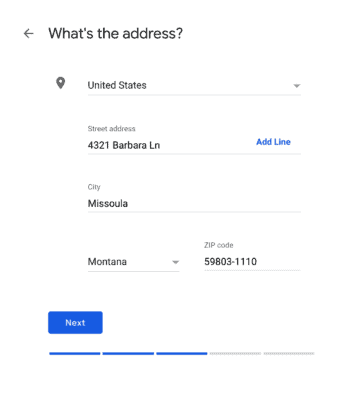 Step 4
Do you serve customers outside of your physical location? For example, if you offer delivery services you can add this information here: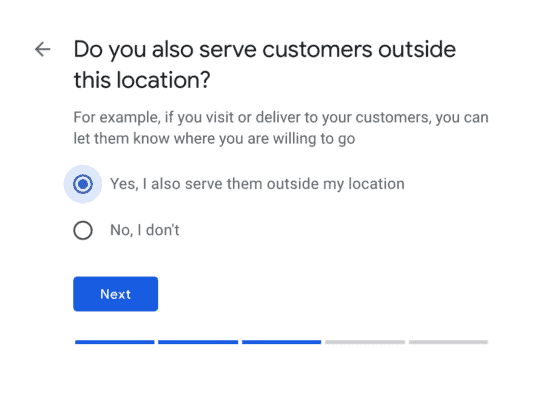 Step 5
Add your contact details. Help your customers get in touch with you by including a phone number and website link if you have one. It is crucial that your business name, business address, and phone number are consistent across the internet, so take time to make sure this is accurate and matches what is on your website. This information will be included by default on your public listing.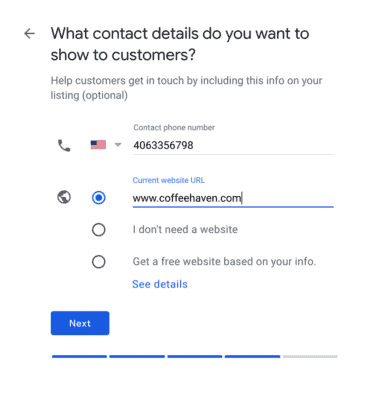 Step 6
Verify your listing.
You will be asked to verify and confirm that the business is yours before you can fully manage and represent your listing.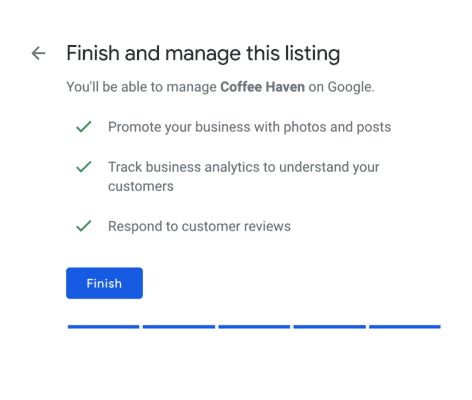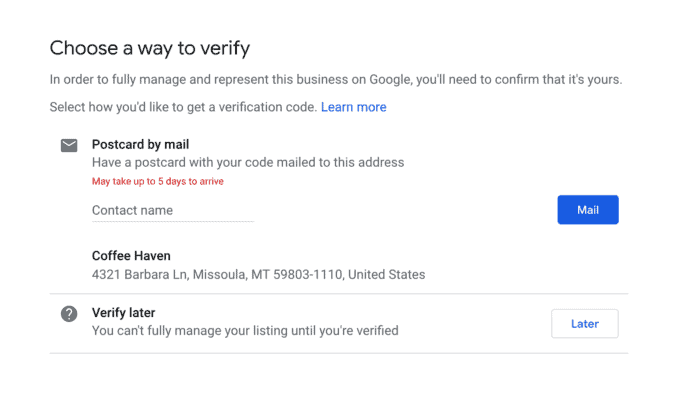 That's it! Once you're verified your business account is all set. Signing up for a Google My Business can be a great way to start managing your business's online presence and expanding your influence.
Beyond the initial setup, there are a number of key strategic steps you can take, like adding images and creating GMB posts. If you need help optimizing your profile and understanding all the performance insights that your new Google My Business profile offers, please let us know.
Setting up your GMB profile for maximum effectiveness is part of our SEO service. Contact us today if you're looking for some trusted, affordable help.