Every customer who visits your website expects answers. If you can meet those expectations it will grow your business and raise your online visibility.
If you're wrestling with where to invest in your online presence, I'd wager to say that the best return on your investment is to create relevant information that answers the questions your target audience is asking.
If a person can find the answers they are looking for while browsing your site, it immediately positions you as a trustworthy and authoritative resource on the subject.
Of course this practice is good for humanity in general, but it's also the way Google is seeing the world as we enter into 2021.
Recently Google announced their intent to apply their content processing algorithm (BERT) to 100% of content, instead of the previous 10% level. Basically, Google is trusting their search engine to sort through all website content to deliver the right snippet of information that the user is looking for.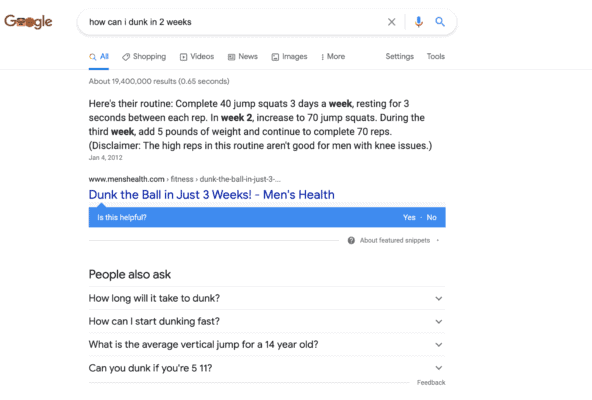 It's time to stop thinking only about moving people through some sort of marketing funnel. Your online presence ought to be doing everything it can to answer the questions your audience is asking…at every step of the buyer's journey. Answer the right questions and Google will help your website climb the search rankings.
If you're not thinking about how to build the volume of valuable content on your website, it's likely your search ranking will have a tough time improving and you'll be replaced by valuable snippets from around the web that Google considers more valuable.
The good news is that you know your customer better than anyone out there. You know the content they are looking for and the questions they are asking. Don't be afraid to start creating content for them.
If your website has thin content and you're looking for help creating SEO friendly content, check out our SEO Content service here.