Before you go through all the trouble of redesigning or rebuilding your small business websites, try doing some simple things to help your value proposition, business identity, and call-to-action cut through thenoise.
We've build hundreds of websites and the biggest issue we see over and over again is business websites that confuse their customers.
We guarantee that no matter how flashy and perfect placed every pixel is, if your website is confusing your customer and they don't know what you do or how to take advantage of your product or service you are losing sales!
Here's three mistakes you can fix immediately to help your message stand out and make it easy for browsers to become buyers.
Clarify Your Tagline
If I was in charge of your website the first thing I would do is make you clarify your tagline!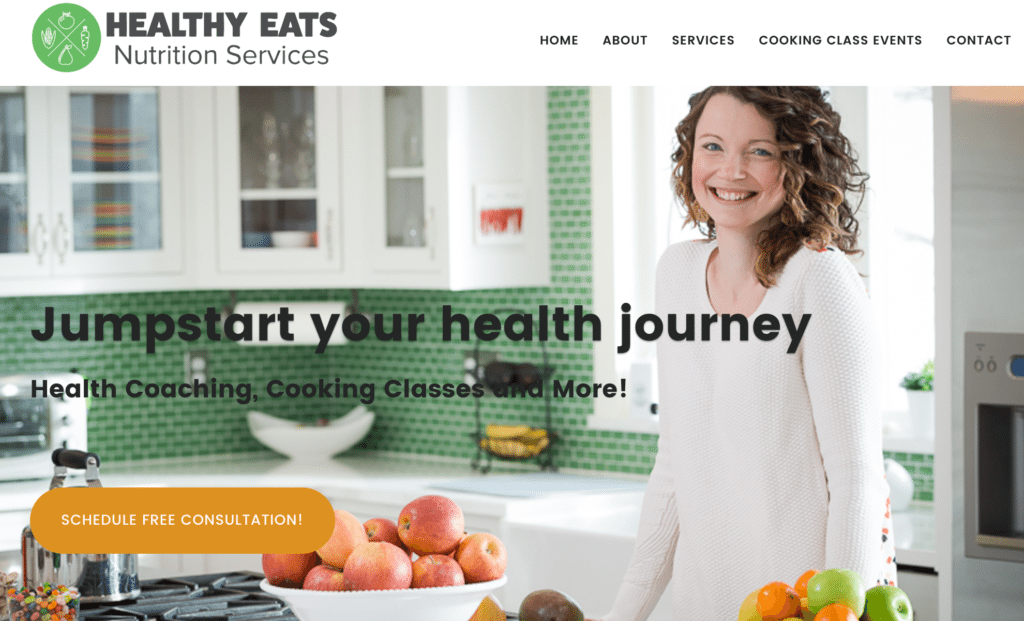 Your tagline is used in numerous ways in print, online and word of mouth. A solid tagline communicates who you are, what you do and what problem you're solving.
By making your tagline more about your customer and less about you, your website instantly becomes more engaging. Your service or product become more about your customers success than about how great you are.
Here's what I mean….
Compare these two semi-fictitious website taglines…
"Family owned with 70 years of industry excellence and commitment to safety standards."
or
"Yakima Valley Windshield Repair and Replacement: Same Day Service and Free Pickup and Delivery."
The first talks about us and how great they are. Pretty normal, but not that compelling and misses connecting with your customers needs. Also, I have no idea what they're selling at first glance.
The second example makes it clear what they're selling and shows the difference the solution will make in the lives of the customer. It addresses the pain point of the customers… an annoying interruption of a broken windshield can be fixed quickly and you'll be on your way!
It's not easy to write a tagline. You're distilling everything about your company into a few words. Here's our suggested process for our clients.
Spend 15

minutes brainstorming taglines that might work. Remember make it about your customer and less about you. This process is much easier for our clients who have a clear understanding of their customers needs and pain points.

Let your ideas rest for a day.

After a day, take some time to imagine your tagline plastered all over your marketing materials? Is it compelling and clear?
It'll take some work, but clarifying your tagline message will pay huge dividends in your marketing efforts. Without clarity you will lose sales, so get to work!
Rewrite your About Page
Your "About" page is often the most visited page on your site. It's also a great place to lose customers!
Why is writing an "About" page for your small business so hard?!!!
Our tendency to overcomplicate. Giving proof of our vast knowledge is so tempting! It's called the curse of knowledge and we see it all the time.
Make it more about your customers.
Much like your tagline the About page is actually more about your customer (what they need and why they might consider purchasing your solution) than your life story and accomplishments.
Keep it personal and keep your customer in mind as you write. Talk about their problems and how your business solves them. Talk about your experience in meeting needs like theirs.
Shorten it up and make it interesting!
300-500 words is great. No need to go on and on. Make sure your voice is heard and be sure to avoid boring corporate jargon that doesn't connect with your customer.
Add a photo and your name.
You're a real person. Fostering a sense of humanity in your business is critical in today's relationship driven culture. Your customer is more likely to purchase and refer you if they can see what you look like and have a sense of knowing you. Help people put a face with a name!
Don't miss an opportunity to connect with your potential customers on your About page.
Better Call-To-Action
A clear call-to-action (CTA) isn't the only design strategy that matters, but if you get it right, it will make your site better than 90% of the sites out there.
I made up that statistic but I tend to believe myself.
I've got no opinion on George Hutchins except that his website is great example of what NOT to do. A website should have a clear Call-To-Action.
Small business sites are notorious for having to many buttons navigation options. The end results is a browser frustrated and confused on how to take advantage of your product or service.
By working hard to clarify the purpose of the site and then providing a front and center CTA that serves that purpose, you'll get more leads, more contacts and more sales.
A CTA is the ONE THING that is most helpful for your customers to take the next step in engaging your business.
Think about it like this…what is your websites job? Contact us, Learn More, Buy Now…whatever it is, make sure your prompting your customers with a can't miss button strategically located.
If you adjust these 3 things you are way ahead of your competition and well on your way to stop losing customers because of your website. 
Don't hesitate to ask us questions! We love helping small businesses make sense of the online world.