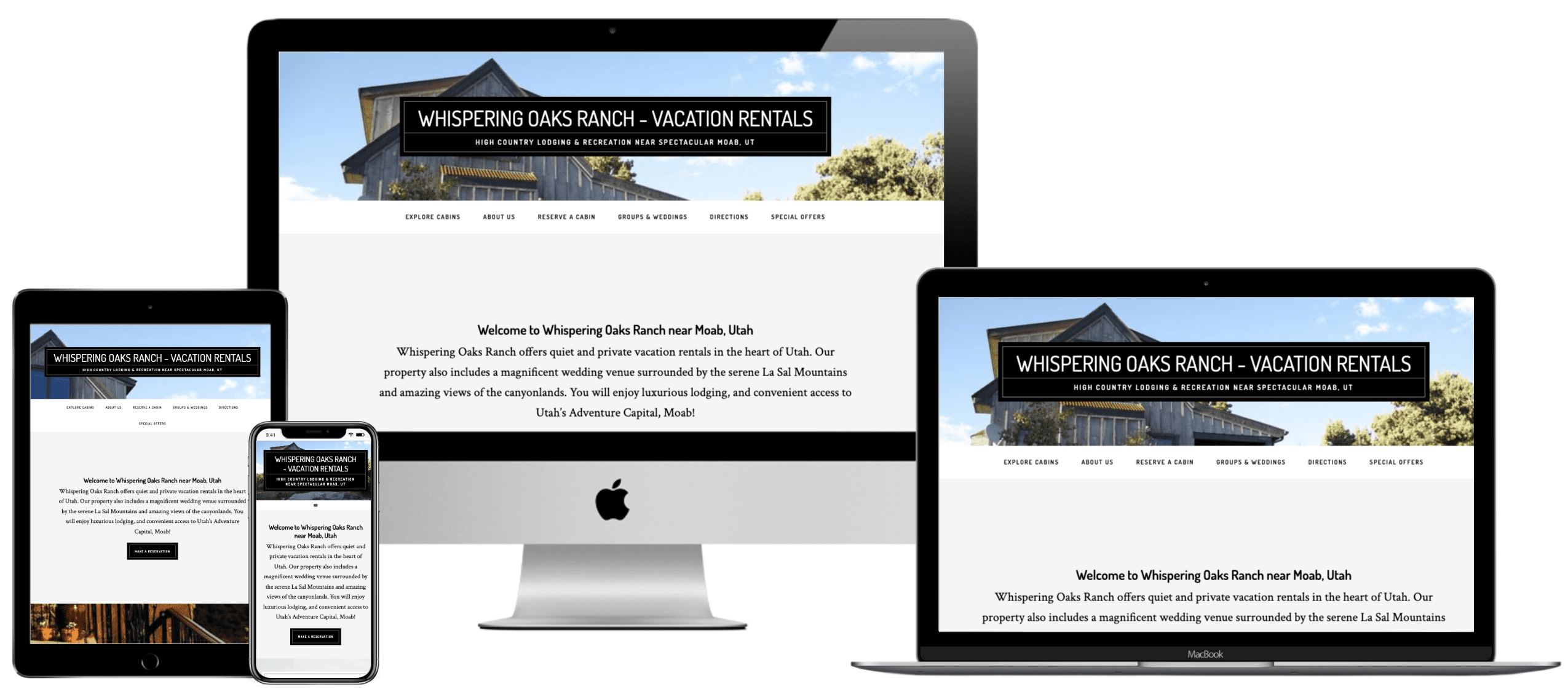 The Brief
Whispering Oaks is an event location and lodging destination near Moab, Utah. They had an outdated website that was not mobile friendly. They wanted a refreshed look as well as connection to a booking engine.
The Approach
We took a long look at their content and key priorities as well as dive into some keyword research. We helped them dial in what the key job of their website is and then built around that. We also highlighted their visually stunning cabins. We walked through the discovery process, prototype and then launched with success!
Following the successful website project, we dove into an SEO campaign to continue to gain traction in search results.
The Results
They now have a website that works great on mobile and consistently shows up in search results. They are consistently gathering inquiries from a more relevant audience in part to strategic SEO work. They've had to increase their prices and are booked solid a number of months out!