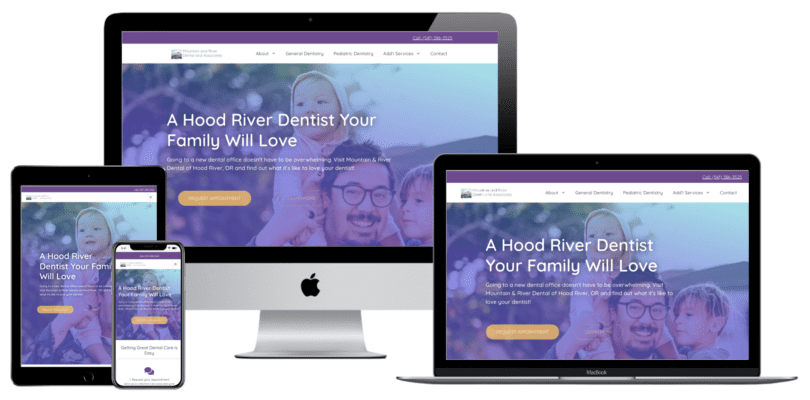 Snapshot
Mountain and River Dental was in the midst of launching a brand new dental practice in Hood River, Oregon and came to Center Street Digital looking for a new website that effectively engaged their community and worked to generate new patients.
Approach
We recommended a full website development project with our foundational SEO checklist that includes keyword research and strategic organization in order to separate the new practice from it's competition in search results.
We also included an exercise in clarifying the companies primary messaging in order to cut through the noise and establish their brand presence.
Results
Mountain and Sea Dental now has a web presence they're proud of and is working to generate new patients every month. They're consistently at the top of search results for their most strategic search terms. The recently recorded their busiest month in business so far!