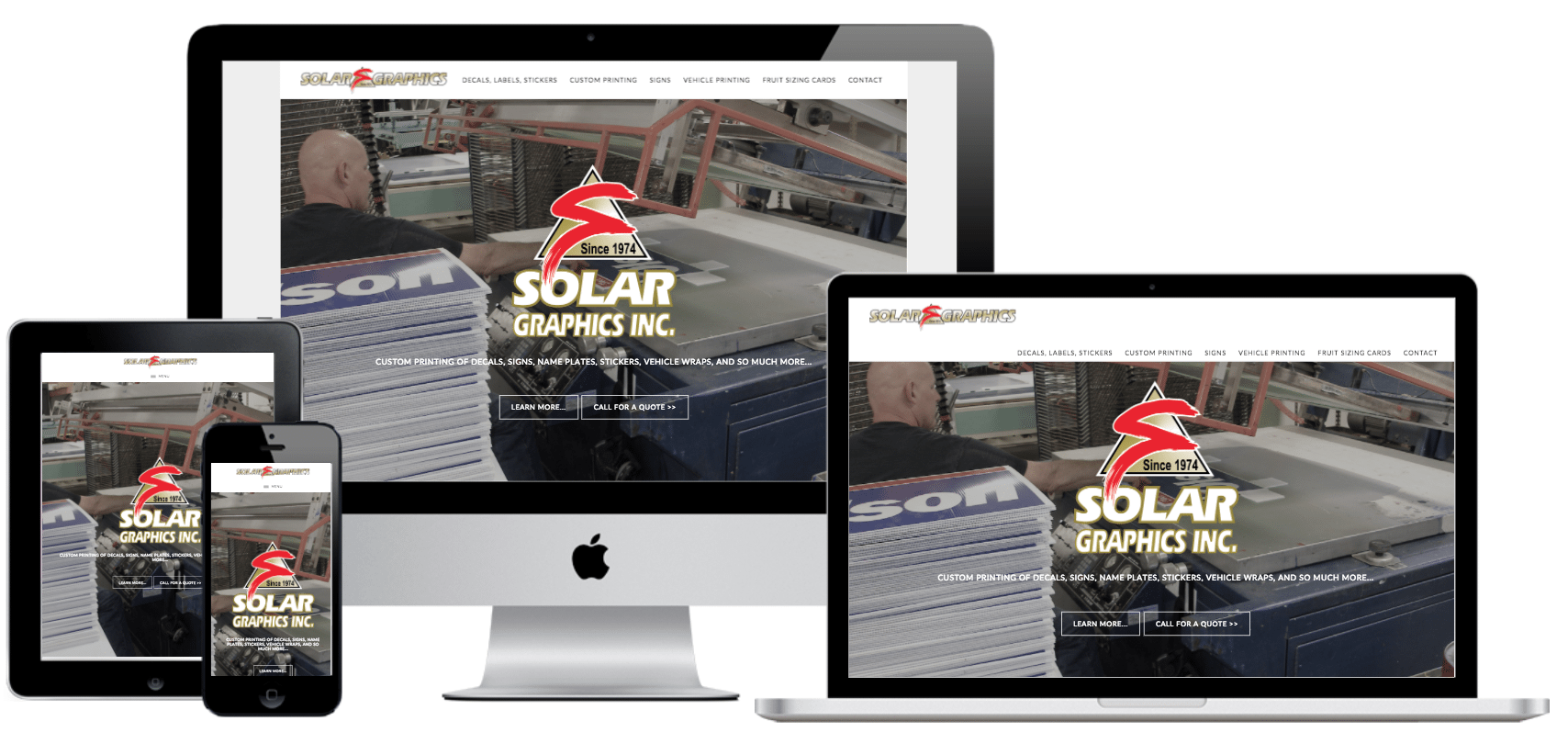 The Brief
Solar-graphics is a small business based in Yakima, Washington that provides amazing service and works with clients from all around the world. They especially love working with agricultural based companies. We built their site a while back and they came to us with an opportunity to expand their influence within the agricultural space by using organic SEO to target some particular keywords.
The Approach
They purchased our 6-month SEO package and we got to work dialing in their on-page content, technical SEO and doing a deep dive with keyword research in there niche.
The Results
They have incrementally climbed the Google rankings and even recently received an sizable international order for their new initiative as a direct result of search result positioning.