Be Confident that Your Small Business Website and Marketing are Generating Leads
Center Street Digital offers an integrated marketing approach for storefront small businesses (less than 20 employees). It consistently generates new business leads and revenue.
Case Study #1 – Johnson's Auto Glass
How a 70 Year Old Small Business Leverages Digital Marketing to Generate New Business.
Johnson's knew they had a great product and the best service around. They had used various silo'd services over the past years including an expensive retargeting service for Google Adwords, but the ROI wasn't worth it.
They came to us looking for a holistic marketing strategy for their niche.
Our GROW Website Package couple with our PRO Marketing Service was a perfect fit for them and they hired us to audit their digital presence, build a new website, leverage key strategies to target a younger demographic and generate more phone calls to their front desk.
We took action and build out a roadmap for them that would generate ongoing business. The bedrocks of that plan included:
A website that helps browsers take action to call them.
Maximizing their online reputation as a trusted resource.
Generate more and more localized search engine traffic.
The Results:
"The only thing different we've done is hire you guys and we're the most booked out we've ever been" – Gabe Runge (Owner)
Last month Johnson's profile showed up on search listing 1,320 times and on Google Map listings an additional 567 times.
According to Google, the resulting actions taken by browsers to contact Johnson's are headed upwards!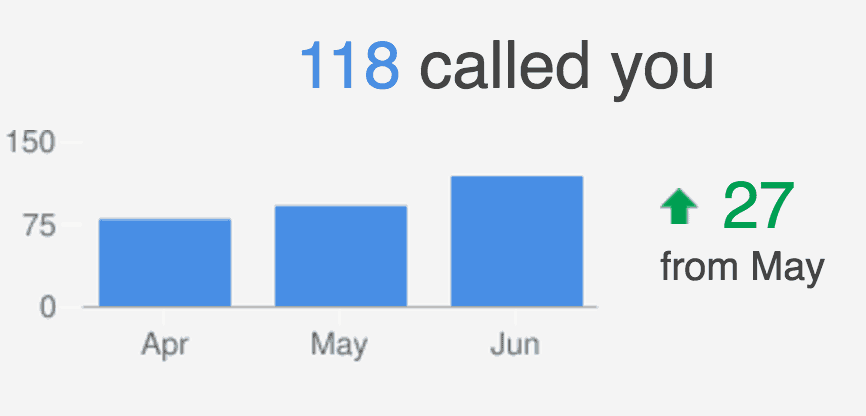 Johnson's converts about 80% of their phone call inquiries to customers. With an average customer value of $400, that's an $8640 return on a $1295 investment in July alone. 
---
---
"I wouldn't put any future project with anyone else. I truly appreciate working with people who do what they say."

~ Edwin w/ U.S. Justice Coalition
"Matt and team continue to provide superior service and good advice to our organization."

~ Dan w/ Greater Brooklyn Business Assoc.
---
Case Study #2 – CSC Building Systems
How a New Small Business Can Show Up in Google Search Results.
CSC contacted us about their brand new business initiative and asked us to expand their reach through technical Search Engine Optimization.
Our initial audit which including identifying keywords for search and their competition revealed a niche that was getting significant search traffic with lots of market space for them to enter in.
We launched a deep dive into technical and On-Page Search Engine Optimization and by month two had significant traction.  Notice the jump from the initial baseline we established to the end of month two metrics!
Total Google search impressions — Baseline: 7,191 — Month Two: 9,501
Clicks to visit site from search listings — Baseline: 148 — Month Two: 238
Ranking on the front page (top 10)– Baseline: 9 keywords — Month Two: 64 keywords
Website users — Baseline: 231 — Month Two: 359
Total keywords ranked — Baseline: 94 — Month Two: 149
By month three they were ranking in the top five for 19 keywords and in the top 20 for 55 keywords. They also had 260 clicks to visit their site from search, almost double from two month prior.
"Whatever you've been doing has been working. We have been getting many leads on our machines and about 70% of them end up in sales."  — Ron Curfman (Owner)
---
Now Offering a Complementary Website Audit and Business Messaging Consult
With 30 minutes spent looking over your small business online presence together, we can diagnose the root cause(s) of poor lead generation results. After 30 minutes on the phone with me, you will:
Understand why your website is confusing your customer
Know what a small business website should have on it for your industry and niche
Know the biggest steps you can take to grow a trustworthy online reputation.
Have a list of ideas for improving your online digital marketing
We'll have to move fast, of course, to get through all this in 30 minutes but don't worry, I'll help keep us on track. To reserve your complimentary 30 minutes website audit an marketing consult pick a time on my calendar right now.
Matt McComas
Co-Owner/Project Lead